The dive sites are all located between 5 and 10 minutes maximum from the diving center.
Starting from Trou aux Biches, the access opens on magnificent diving spots, between Pointe aux Piments and Pointe aux Canonniers. The area is known to be well protected from the wind. It is therefore possible to dive there all year round.
A little further east, around Grand Baie, one can also access pleasant sites. There are wrecks, drop offs and rocky outcrops. The corals are in excellent health. It is also an area where the underwater fauna and flora are rich and varied.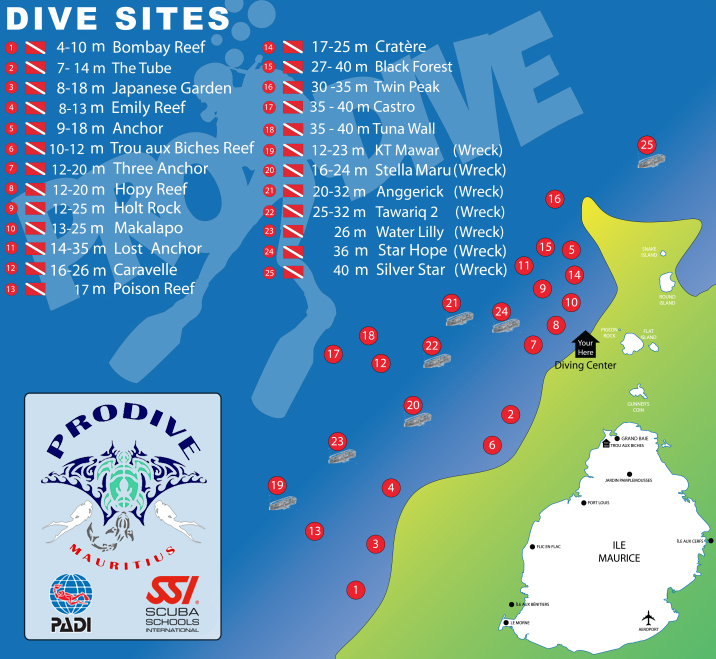 some famous wreck sites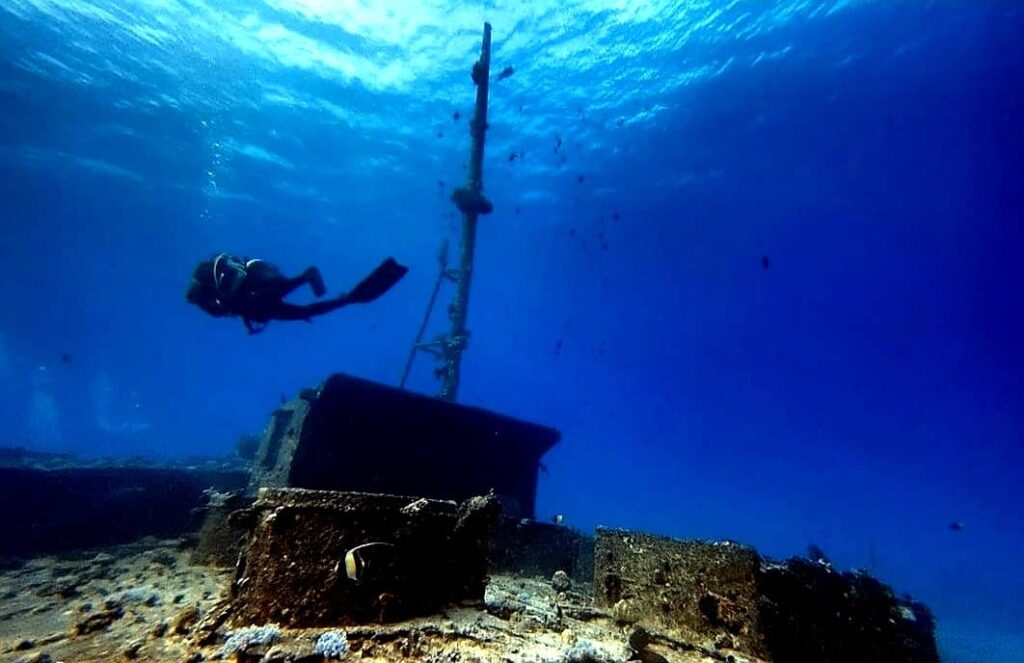 Stella Maru
16 to 24 meters deep
Wreck of a Japanese trawler which was sunk in December 1987.
The area being sheltered, diving is possible all year round.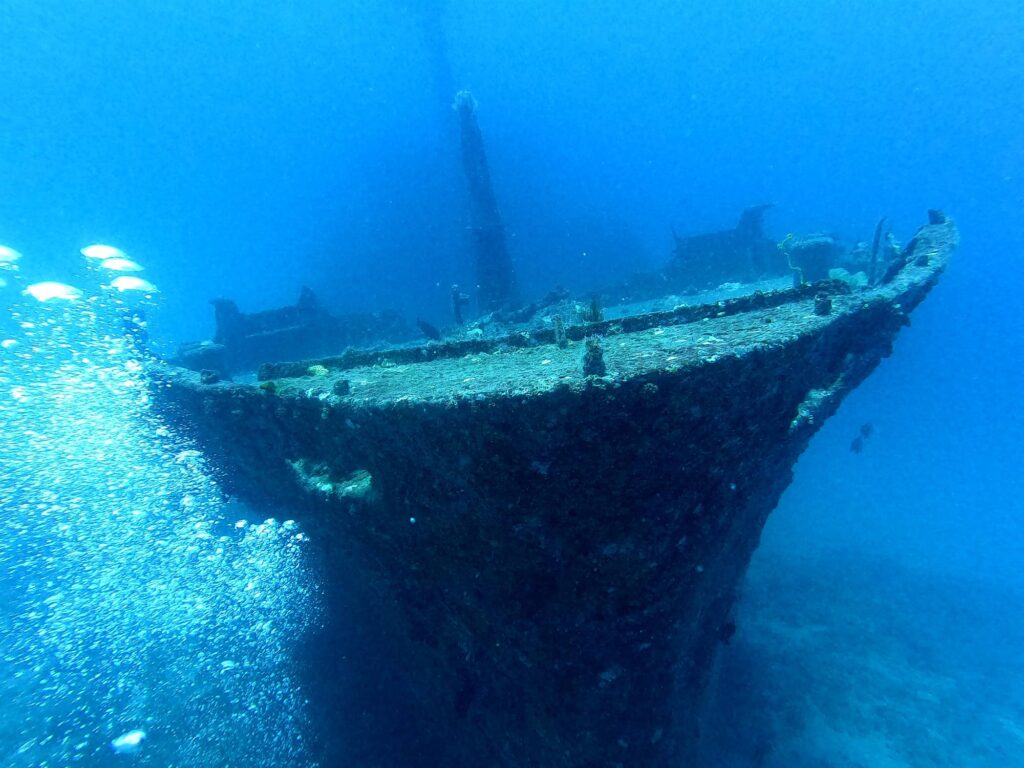 Silver Star
35 to 42 meters deep
A magnificent wreck, sunk in 1992, in front of the Royal Palm, which has even kept its propeller.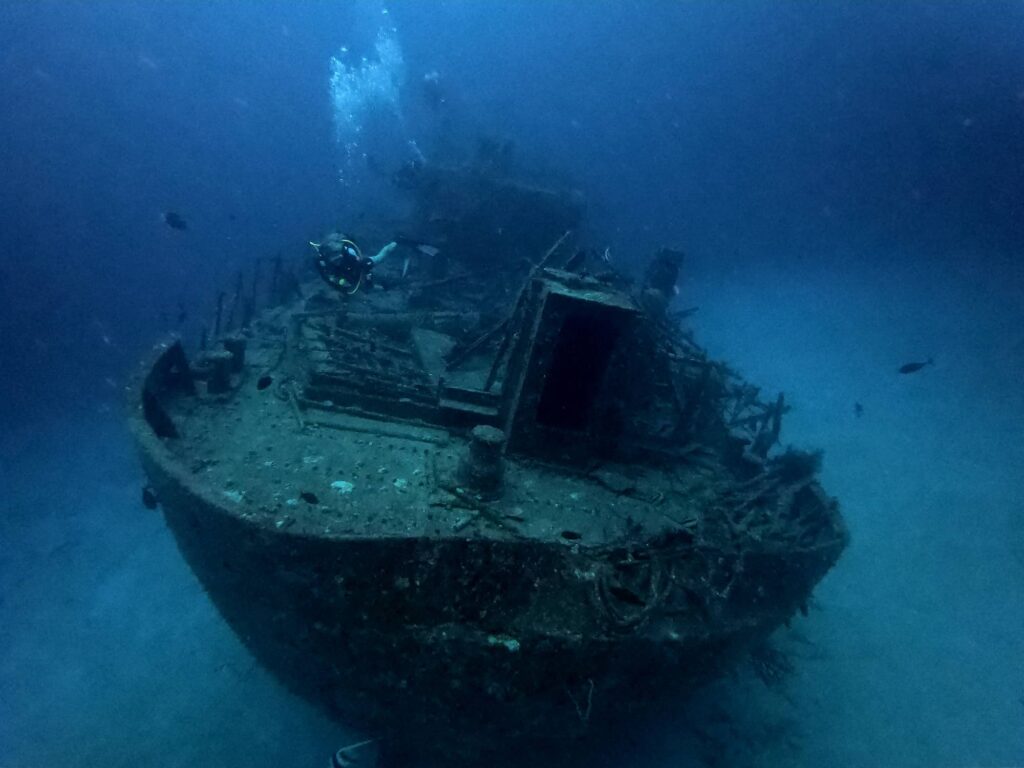 Djabeda
34 meters deep
A magnificent 38m long wreck, which was sunk to provide a new habitat for our finned friends…
Fauna and flora
The North of Mauritius is famous for its wrecks, but the region also offers a beautiful variety in terms of the richness of its fauna and flora.
We can observe gorgonians and crinoids, it is also an area where we can dive in the presence of: sharks, bonito, rays, moray eels, barracudas, triggerfish, flatfish, flying scorpion fish, angel fish, stone fish, fusiliers, parrot fish, etc.
Some of the dive sites have very evocative names:
Coin de Mire is an area with multiple possibilities. Thousands of rifle fish to observe in the open sea, bonitos, rays, barracudas and parrot fish.
The Wall is a huge drop-off covered with gorgonians.
The moray reef is a very popular spot, with large schools of juvenile fish, flying scorpion fish, and many species of moray eels.
The Shark Pit (North West), is one of the most impressive dives, large groups of sharks gather in the morning at the entrance of the pit.
The Aquarium (Grand Baie) is a perfect site for photographers, beautiful light and wildlife in abundance.
We guide you to the best sites according to the time of the year and the weather conditions.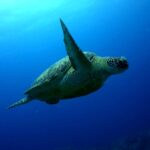 You can see more in video on our YouTube channel
And also on our Facebook page