THE PRO DIVE DIVING CENTER – SSI
We will be pleased to welcome you in our modern and comfortable center, equipped with a large open office, a classroom, a room for diving equipment, toilets and a compressor room with air conditioning.

Just a 5 minute walk from the pier, our boat, cylinders and crew are waiting for you.

Also a direct access to the beach, Pool, Bar and Restaurant with parking facilities.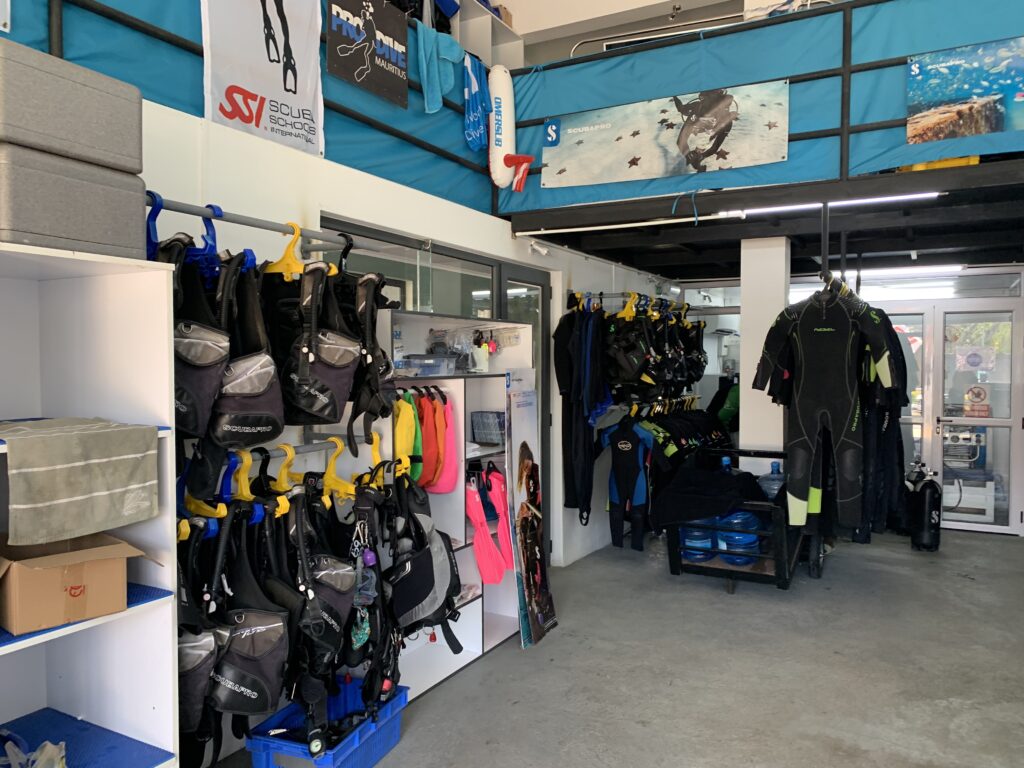 STAFF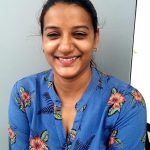 Souraya – Desk
Delighted to welcome you to Pro Dive Mauritius!
For any question, request for information, reservation, reception, she is there to manage your diving session with us.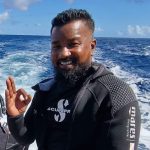 James – Underwater instructor and photographer
SSI instructor No 105343
Speciality Instructor
Advanced open water
Adventurer open water
Deep diving
Wreck diving & advanced wreck
Dive stress and rescue
Perfect buoyancy
Nitrox
Science of diving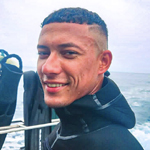 Yudish – Instructor
SSI instructor No 103134
Deep diving
Enriched air nitrox
Perfect buoyancy
Stress & rescue
Advance open water
Scuba ranger
Wreck diving
Marine ecology
React right
Snorkel diver
PADI instructor No 623604
Open water scuba instructor
CPR / AED / First Aid
Wreck diver
Deep diver
Enriched air Nitrox max
THE COMPRESSOR ROOM – YOUR AIR
MARINER 320 – One of the most powerful mobile compressors in the world
About BAUER Kompressoren :
Breathing air is the most important part of diving equipment – in both scuba diving and professional diving. The safe supply of pure breathing air for the diver is therefore the top priority for BAUER KOMPRESSOREN. This applies to systems from portable breathing air compressors for private use to pro- fessional system installation in diving centres.

We certify pure breathing air to EN 12021:2014 standards. In addition, our BAUER PureAir Certification provides divers with guidance in selecting a trustworthy filling station for pure breathing air and certify filling stations for firefighting or safety technology which fulfil the strict criteria of PureAir Gold or Silver certification.
NITROX – NOTRE NOUVEAU GÉNÉRATEUR NITROX
Our NUVAIR LP (low pressure) generator uses a low pressure rotary screw compressor, air/oil aftercooler and filtration system to provide the membrane system with a source of clean, pressurized feed air for separation.
SPECIFICATIONS
Nitrox membrane system with 2 O2 analyzers
Rotary screw compressor EK76
LP Hankison Filtration for Membrane System
Refrigerated air dryer for long filter life
Automatic condensate drains
Air is filtered to CGA Grade D or better air quality before entering the membrane system without damaging or clogging the fibers. The diaphragm system is designed for a maximum supply air pressure of 21 bar (300 psi) and has been configured to operate correctly with the maximum pressure of 12 bar (175 psi) supplied by the low pressure compressor.
A back pressure regulator is used to adjust the amount of air produced by the screw compressor to meet appropriate levels for various percentages of nitrox productions.
The NUVAIR LP enables efficient and cost-effective production of nitrox using electrical power. The system uses a semi-permeable membrane to produce nitrox from air. Some of the nitrogen in the air is separated, leaving an enriched air nitrox mixture.
DAILY DIVES
Enjoy more than 20 different dive sites only 15-20 min cruising, lovely reef dives as from 6m to 40m depth and six wrecks as from 15m to 40m.

We offer 2 morning dives as from 8.30 am to 12.30 pm and relax, chill or visit our beautiful Island in the afternoon.
Monday to Saturday (closed on Sundays):
1st Dive: meeting at our dive shop at 8.30am, Boat Departure at least at 9.00am.
Discover Scuba Diving, course or refresher at 9.00am in the Pool.
2nd Dive: meeting at our dive shop at 10.45am, Boat Departure at 11.15am.
Enjoy 2 morning-guided dives on 2 different dive sites.
Dives: Wrecks, Walls, Coral
Safaris: Coin de Mire (wrecks + drop-offs), Flic en Flac and Cathédrale + 1 dive of your choice, Ile Ronde (sharks) (meals are included in the safaris)
Shark dives: 2 dives = 2 pits
Night dives
Diving with scooter
We don't plan our dive sites in advance. We are choosing same day depending conditions and Divers wishes.
We do small groups per level for safety and comfort of each diver, under the direct supervision of a qualified guide.
Book your dives with us now!
RENT A SCOOTER
500 MUR