Ekina, beautiful d'Unienville Cabin Cruiser of 42 feet built in 1995, completely refurbished and equipped since April 2014 of two new Yanmar inboard engines of 370hp each and also a GPS with an explorer up to 60m.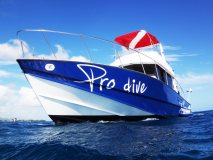 2022 update
The double starting platform provides ease for divers. The first version of the boat had only one access corridor. The establishment of a second lane makes the double platform more accessible, provides even more comfort for divers, whether for boarding, launching or getting back on board.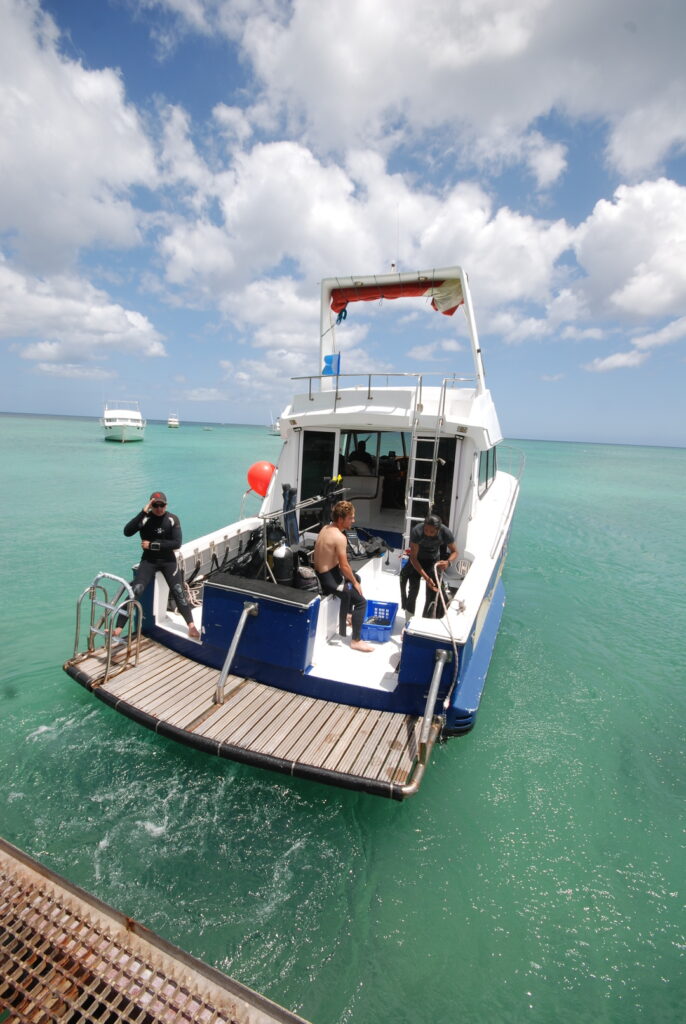 click to zoom in
On board
Enjoy tea, coffee, soft drink, cake. It is possible to benefit from free companion place(s) depending on day-to-day availability.
This boat offers you comfort and safety, an essential element in our opinion.
One of the best hull in the world…
Her story:
Her hull was designed by Jacques d'Unienville, naval architect and pioneer of big game fishing in Mauritius. Jacques has designed and built most fishing boats on the island. His latest design in the late 80s was a hull of 42 feet of which there exist twenty copies.
With exceptional sea-keeping, this hull offers the advantage of comfort and, vitally important these days, efficient fuel consumption.
All comfort for divers on board
Converted into a dive boat (oxygen kit on board), Ekina offers diving trips even more enjoyable, thanks to a great platform for an easy launching in the sea, a large scale for an outing without difficulty, enough space for circulating, relax and not feel cramped, toilets available, fresh water to rinse yourself and two skippers who watch over you.
At night, Ekina is equipped with LEDs and projectors for unforgettable safe moments.